Advanced iPhone Development course now on iTunes U
June 3, 2010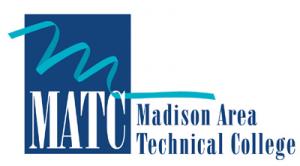 The videos of the Advanced iPhone Development class I taught this past semester at the Madison Area Technical College are now available for free on iTunes U. These videos amount to over 35 hours of HD content, covering more advanced iPhone development topics such as Core Animation, multithreading, Quartz 2-D drawing, and OpenGL ES. The course notes that accompany the class are available for download here in VoodooPad format, or for viewing here in HTML. Links to all sample applications used for the class are present in the notes.
This course was presented as a professional development class, as opposed to a standard college course with homework and tests.  It was simply my goal to introduce everyone to the more advanced topics they might run into while developing iPhone (and later, iPad) applications, and then leave them with the detailed course notes and videos to review when they actually needed to know this specific information.
As you might tell from the videos, I didn't prepare many slides or a specific talk for each topic.  I used the notes as a prompt, but presented most of the topics off the top of my head.  Therefore, these presentations are a little less polished and more opinionated than you will find in equivalent WWDC sessions or in the very good Stanford iPhone development course.  It's a different style of presentation, but that may still work for many people.
I also apologize for the in-class video quality on the very first session.  We were using an older camera for that, before we switched to a new HD camera for the remainder of the semester, and I had some troubles processing the video from it.  I'll try to recover the missing sections and re-upload that particular segment.
Also, I will be posting the videos we took of 2 of the 3 guest speakers soon.  I just needed to make sure that I edited those properly before posting.
Finally, I would like to thank all of the people that made this class possible.  First, Eric Knapp deserves a lot of credit for organizing the iPhone applications development certificate program at MATC and for talking me into doing this class.  His hands-on approach in the introductory iPhone class at MATC solidly prepared the students in my class for doing real-world iPhone development.  Joleen Welborn and John Tomczak went far beyond the call of duty in handling the behind-the-scenes details of the class, from the video and audio recording, to helping me set up and tear down the class each day.  Many others at MATC provided significant help along the way, all of whom are listed in the video credits.