Core Plot and WWDC
June 4, 2009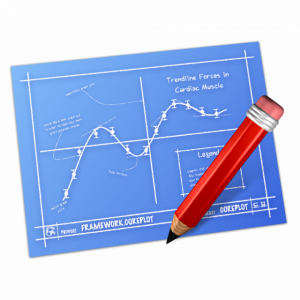 We're coming up on Apple's Worldwide Developer Conference (WWDC) once again, and I'll be there like I was last year. I'm looking forward to meeting all the people I've been introduced to online since I launched my little software company last year.
One other exciting element to this year's WWDC is the fact that Apple is hosting a code-a-thon onsite for a new open source framework called Core Plot. I'll be one of the coordinators of this framework, so if you're there at the conference you can probably find me in the Core Plot room. I'll be the one with the red hair wearing a black Sunset Lake Software T-shirt.
Core Plot was organized by Drew McCormack (of MacResearch and the Mental Faculty) around the idea that we need a good BSD-licensed Mac / iPhone plotting and charting framework. Too many people were rolling their own application-specific implementations, and it seemed like a lot of work was being wasted. The original call to arms for the project pulled in a good number of interested developers, and progress has been fairly rapid.
The framework now has barebones support for doing scatter and line plots with axes. Two sample applications have been constructed to show off the framework, one for Mac and the other for iPhone. The same API is used for both platforms, due to the decision to build the framework on top of Core Animation. Not only does that structure give us access to neat visual effects and fast rendering, but the low-level Core Animation classes and data types are almost identical between Leopard's Cocoa and Cocoa Touch.
There is a lot of work left to do, so don't expect this to be able to do all of the charts that Excel or Origin handles right now. However, as I said earlier, this project is advancing quickly and should take a large step during WWDC.
For those looking to test out the framework or start looking at the code, we have a nice documentation set hosted at the Google Code repository, including a getting started article that should take you through the process of grabbing the code, compiling it, and even adding the framework to your own Mac or iPhone application. It also explains a little bit of the philosophy behind the design and why we're so keen on integrating unit tests. Anybody attending WWDC is more than welcome to stop by the Core Plot development room (which should be shown on the overhead monitors) and join in. We'll be there to show you how to contribute or how to start using the framework itself.
I've been excited about the this year's conference for months and I think it will be a great experience. I hope to see you there.